Drake Delaplane, MA, PPS, LMFT
"Unconditionally accepting you right where you're at with compassion and a hope-filled presence, while providing experienced and effective counseling"
Drake Delaplane is a relationship specialist, has over 25 years of counseling experience, is a Gottman-trained Marital/Relational therapist, a sexual addiction specialist, a parenting specialist who provides training for Love and Logic parenting materials. He has been providing inpatient and outpatient treatment and psychological services, coupled with assessment and consultation for a variety of organizations.
He holds a masters degree in education and clinical psychology and holds a California public school guidance counselor Pupil Personnel Service credential through the California Department of Education. Drake has experience as a school teacher, adjunct professor, guidance counselor, social/adoption worker, sexual offender residential therapist for inpatient care, and in private practice as a licensed marriage and family therapist. He holds or has held professional affiliations with the following organizations:
California Association of Marriage and Family Therapists
Association for the Treatment of Sexual Abusers
California Coalition on Sexual Offending
Gottman Marital Relationship Institute
Love and Logic Parenting Program
"It's not about fixing yourself or 'beating yourself up', but learning what makes you tick and how to navigate challenging situations."

As a marriage therapist and relationship counselor, Drake has worked closely with executives, professional and student athletes, and individuals unable to visit his office by helping them overcome an array of problems through strategic, time-sensitive counseling techniques which often lead to restoring control in their lives.
He has devoted his career to helping clients overcome anxiety, anger, depression, parenting issues, toxic relationships, trauma, personality disorders, addictions, marital conflict, and abusive relationships. As a relationship specialist, he is committed to providing convenient care, Drake provides direct services and concierge-style care to male and female adults, adolescents, children, and their families.
He routinely conducts psychological assessments, and treatment in private practice, residential treatment centers, and has provided sports psychological counseling to optimize performance at various venues. He also meets counseling needs at various locations for those who require strict confidentiality or those who are shut-ins and require visitation at their home, office or most locations of their choice. Drake uses telehealth services, email and other sources for those clients who are unable to meet in person.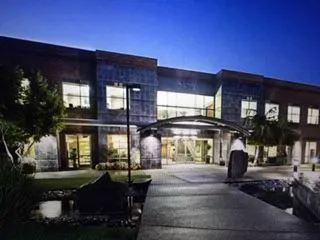 Delaplane Wellness Counseling
What Drake Can Do For You

Through relationship counseling and highly specialized relationship therapy and marriage counseling, clients have the opportunity to achieve a higher quality of life with life coaching in a strictly confidential and non-judgmental environment. In doing so, clients will have the opportunity to discover inner strengths and develop effective coping skills and to find out just who or what really is in control of their life, then finding ways to get that control back.
Drake provides the guidance and support necessary to help clients overcome addictions, trauma, or abuse that has occurred within a personal or professional relationship. Additionally, at Delaplane Wellness Counseling, clients will receive help with premarital counseling, marriage counseling, divorce counseling or relationship addiction treatment.
Whatever the issue, Drake and his colleagues at Delaplane Wellness Counseling are here to ensure you are compassionately cared for every step of your journey to wellness. It is our honor and commitment to see you through to the abundant, fulfilling life of which you may have always dreamed. We are here to travel "with" you every step of your journey to fulfillment, wellness, and wholeness, knowing that the best of your life is the rest of your life!
Are you feeling confused, anxious, hopelessly stuck, abused, out of control, down, lonely? Do you notice that you are not able to move through life with ease, becoming irritable or tired when presented with a challenge? Sometimes life presents us with feelings or situations that seem overwhelming. At times you may need extra support from someone who honestly "gets" you. Therapy provides a safe experience to explore all that life throws your way. Therapy can help you get to know your inner world and feelings, perhaps some deeply hidden. Through therapy you will learn about how you interact with your outer world and the people in it.

I believe in curiosity and exploration of feelings with as little judgment as possible. It's not about fixing yourself or "beating yourself up", but learning what makes you tick and how to navigate challenging situations. I provide a safe, caring environment in which to get to know yourself better.
I work in a manner that encourages consideration of the past as a possible source for what happens in the present. If we can understand the root of a problem, we will have more compassion for ourselves and will begin the work of insight that leads to strategies to overcome even the most daunting issues in life.
To schedule a free consultation or schedule a speaking engagement, call Drake Delaplane directly at Delaplane Wellness Counseling at (916) 642-6145 or request an appointment online.